Opas Soap in Malibu Times Weekly
Check out a small insert about Opas Soap in Malibu Times weekly. Vintage Grocers had their 3 year anniversary. I really love this place. If I had to subscribe to a gourmet grocery store for the rest of my life, it would be Vintage Grocers.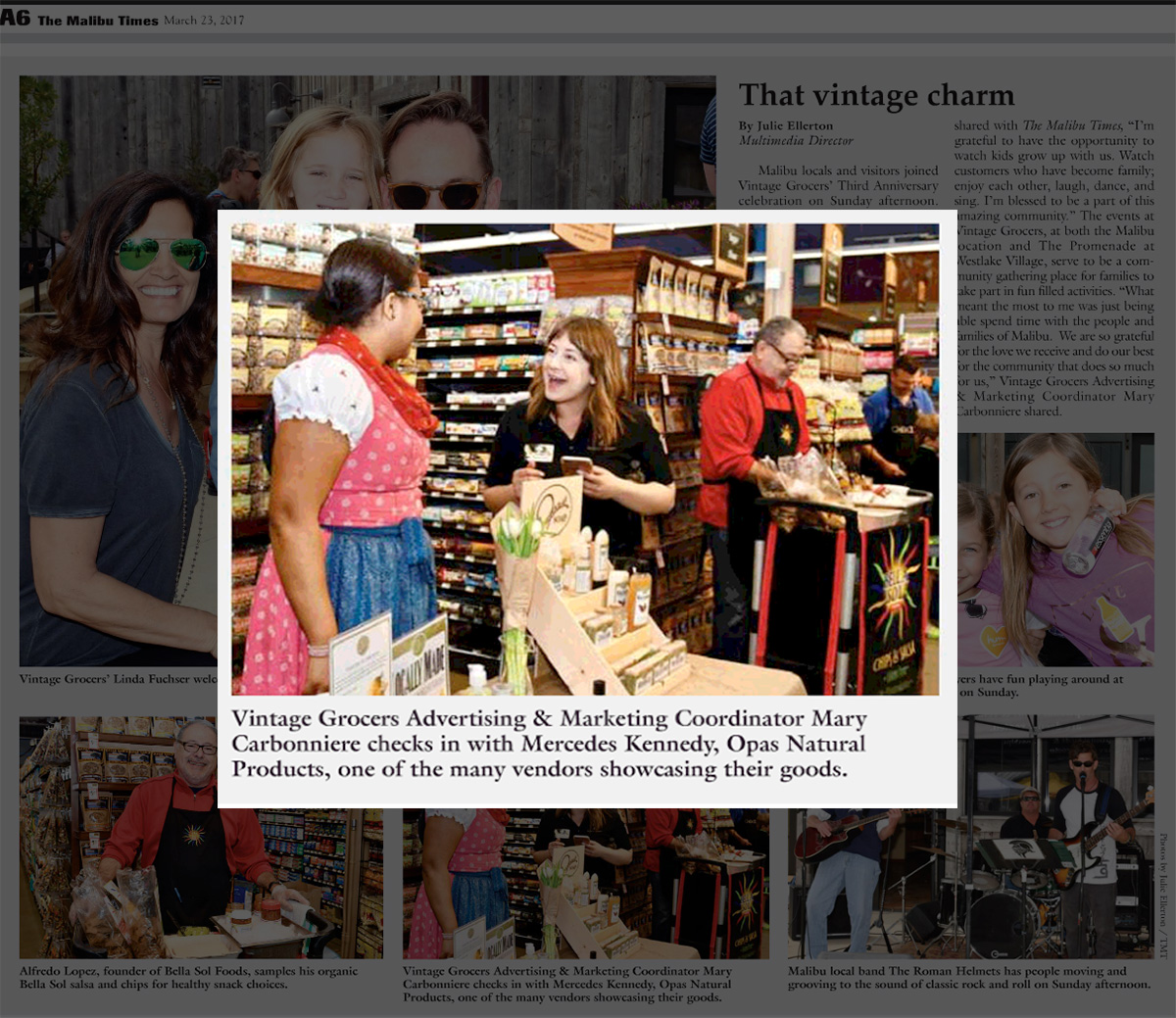 Hence the name Vintage, the store prides itself on making deeply rooted quality relationships with it's team and it's customers. It also concentrates on sourcing local products but offers gourmet items and imports such as Italian Pasta Sauces and Gelato, a fresh array of hot cooked foods, a juice and coffee bar, a delicious deli with fresh breads and baked goods.

Also! I cannot forget to mention that they offer the most amazing Vegan and gluten free deserts. The list goes on, extensive wine collection, and complete body care selection — that's where we come in.

Opas Soap has been with Vintage Grocers since 2014 and we are so happy to be a part of a great team and getting to meet amazing people. It really feels like Family.

No video selected.